Behavioural Support Services
Bright Start Academy is a private school for students in Toronto, on that require additional support in academics, communication, social skills, behavioural support and functional daily living skills
Read more about Bright Start Academy – Private School for Autism, Learning Disabilities in Toronto, ON. Bright Start Academy – private school in Toronto, ON offers a variety of services: One to One Therapy | Additional Programming | Summer Camp
Below is a list of our School Based programs we provide at Bright Start Academy. Contact Toronto's private school – Bright Start Academy to explore our versatile programs and behavioural support services we provide.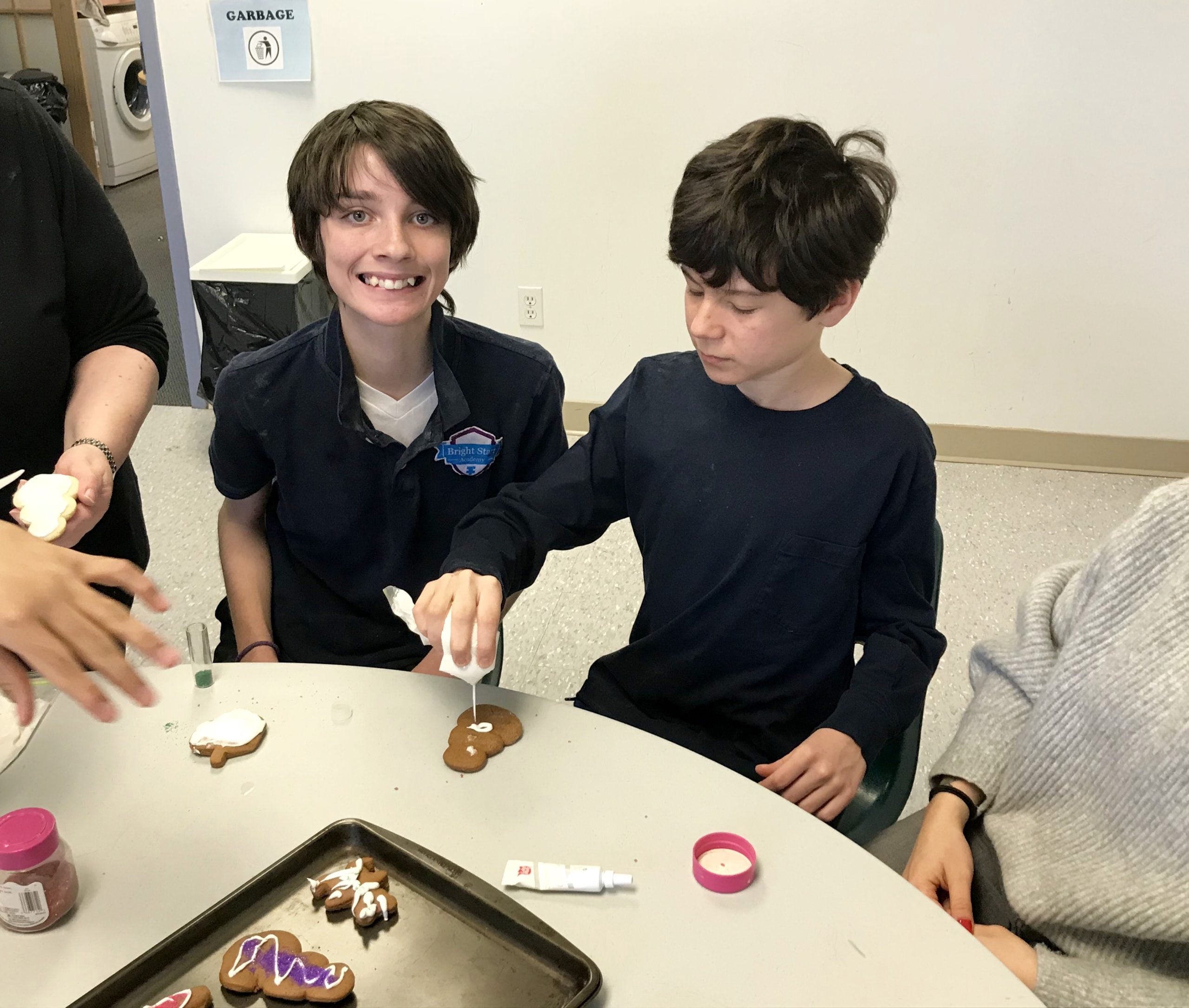 SCHOOL-READINESS
This program is for children from ages 4 to adult. The classroom allows children to work in small ratios to learn the skills they need to enter school. This is an intensive behavioural support program that gets students that have been in a 1:1 environment ready to work effectively with other students. Students work on classroom behaviours/expectations, calendar, pre-academics such as numeracy and language development as well as getting along with others.
PRIMARY SCHOOL YEARS
Bright Start Academy offers primary school years program for students from Grade 1 to Grade 8. Our classes have a 4:1 ratio. In order to keep students engaged, we use Smart Boards, IPads, Computers and Hands on Practice. The curriculum includes but is not limited to Language Skills, Reading and Comprehension, Direct Instruction, Math, Sciences, Phys-Ed, Music and Social Skills, Behavioural Support. Students are grouped based on age as well as Skill Level. Students that have difficulties with Academics or Social Skills will have the option to have increased behavioural support during specific times of the week.
MIDDLE SCHOOL

These classes are for those students from Grades 6 to 8. Classes range between 4 and 6 students with 1 or 2 Teaching Staff. The students that are at or close to grade level will work on a regular time table with an additional emphasis on Social Skills and Self-Regulation. Students that require additional behavioural support will receive additional programming during the week. These students will be placed with the appropriate staff according to the additional behavioural support level required.
ALL STUDENTS WILL TAKE PART IN COMMUNITY SKILLS THAT INCLUDE BUT ARE NOT LIMITED TO

Pre-work skills for older students
CONTACT TORONTO'S TOP PRIVATE SCHOOL
– BRIGHT START ACADEMY FOR BEHAVIOURAL SUPPORT SERVICES.
Fill out the admission form to enroll your child at Bright Start Academy – private school in Toronto, ON.
Bright Start Academy – private school in Toronto, ON offers a wide variety of programs to enhance each child's social, academic and life skills as well as provides ABA therapy and autism, behavioural support services to individuals. Our School is located in North York, and easily accessible from Vaughan, Scarborough, Etobicoke, Thornhill, Mississauga, Toronto, Markham, Richmond Hill and the surrounding areas.